I can't believe it's almost time to go back to school! Where has the summer gone?
I'm linking up with
Farley
for her August Currently.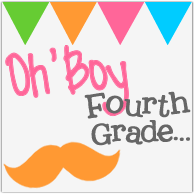 Listening to: I'm listening to my cat "hunt" for "mice." I love my cat, I really do. But he has this annoying hobby. He hunts for these little fake mice. While hunting he YOWLS at the top of his little kitty lungs. Don't want to burst his bubble, but he doesn't even know what a real mouse looks like.
After the hunt!
Loving: My new back to school bunting! So cute!
I got it from
Fabulous in First
. You can get it for FREE when you follow her on Facebook!
Thinking: The next few weeks are going to be crazy busy! It's back to school time.... need I say more?
Wanting: More summer. This summer flew by!
Needing: To set up my classroom! I'm going in tomorrow and I have so much to do! I did get some shopping done.....
Back To School Must Haves:
1. Mr. Sketch Markers are a MUST HAVE in my classroom. Use them everyday!
2. I really need a new Thirty-One bag. I have one picked out already:
It's the Organizing Utility Tote. LOVE IT! It has pockets to hold everything I need and is large enough to hold those ginormous teacher manuals.
3. Caffeine! Coffee or Diet Coke, depending on what time it is!
I have more Back to School Must Haves. You can see them
HERE
.
I have BIG NEWS! In honor of setting up my classroom, I am having a BIG, BACK TO SCHOOL SALE! It starts Monday, August 5th and will run thru Thursday!
Please feel free to stop by to take a peek! Don't forget to give me some TpT feedback and follow my store! :)
Happy Shopping!